Hydroponic carbon filters manufacturer--------Anping JIUJIU China
Views:9 Author:Site Editor Publish Time: 2017-07-18 Origin:Site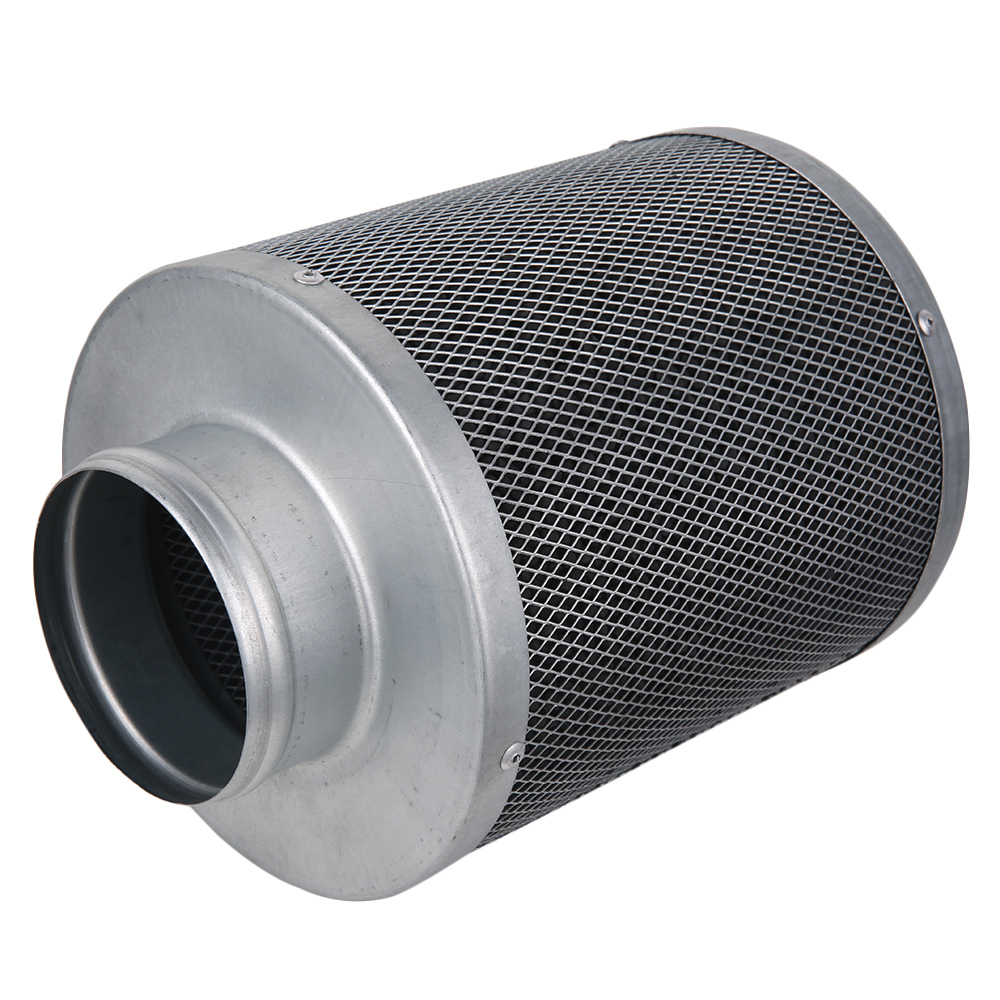 1) How long will this filter last?

We don't make any false or exaggerated claims regarding the life expectancy of our Carbon Filters. If you use a fan with a larger CFM than the carbon filter is rated for, you will need to replace the filter sooner than expected. When used with a 200 CFM to 275 CFM fan, this filter will last 18 to 24 months. Humidity should be kept below 75%. Carbon will absorb moisture, which will decrease the space available for odor particles to be absorbed.

2) Do these filters really work?

Activated carbon filters are not new. They have been common in North American households since the 1950's when they were used to "scrub" the air above kitchen ranges before exhaust vents were common. Activated carbon actually cleans the air, however, activated carbon has a lifespan and eventually the surface area becomes fully saturated with external particles and must be replaced.

3) Are carbon filters at all harmful to the grow?

If anything, carbon filters improve the environment of your indoor grow. By venting and circulating the air you are increasing the flow of "fresh" CO2 into the room and filtering potential contaminants from the air. Carbon filters are 100% safe, 100% proven technology, and are a perfect fit for the indoor gardener.

4) Are all air filters the same?

Carbon can come from many sources, is refined in many different ways, with widely varying qualities. One of the least expensive forms of Activated Carbon / Charcoal comes from bio-mass (wood or other organic matter - most often burnt coconut husks). While this kind of carbon is effective for odor removal, it lacks the Absorption ability and surface area of mined carbon, and will result in more frequent filter replacement, and a higher long term cost. The mined carbon used in this Pro filter refined to an exacting homogeneous specification that maximizes the carbon surface area, which in turn creates the most effective air filter possible.

5) What should I do when the Pre-Filter gets dirty?

Over time the pre-filter will become dirty. This is normal, and is a sign that the pre-filter is doing it's job and stopping large diameter particles from clogging the carbon. Just wash the pre-filter (by hand or machine), and let it dry before re-covering the filter.